I was reading the Nation's article on the bulldogs bidders who are clammering to get in on this huge IPO. The article mentions a company called Renaissance Capital. When I googled the name, it appears to be a Russian owned company. That surprised me (for various reasons).
Anyway, I don't know about you guys, but when I think about the words "Russian" and "business" in the same sentence, a few things come up. Like:
The Russians perfected the art of using poisons to assassinate people. Remember that old umbrella trick they liked using? You'd be walking down the street minding your own business and poop! "someone" would accidentally "poke" you in the leg with the "tip" of their umbrella and before you know it, you'd end up going from this:

To this:
or from this:                                To this…..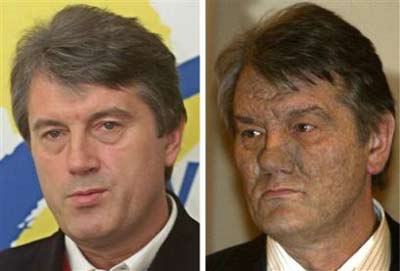 In fact, the few times I recall reading about Russians "doing business in Africa" was when they were busy flying arms into war zones in Angola, Mozambique and Ethiopia (oh…& when they flew Bin Laden from Sudan to Afghanistan).
But they do have lots and lots of money…….(just don't Fck with them or you'll end up looking like a whole new person)